OUTBOUND CALL CENTER SERVICES
Effective Communication, Personalized Interactions, and Measurable Results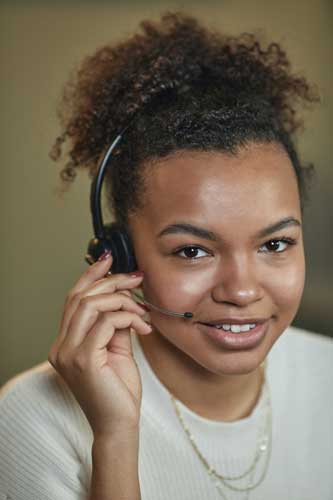 In the dynamic and ever-evolving business landscape, proactive customer engagement is crucial for sustainable growth. Outbound call center services, offered by companies like Performance Calling, empower businesses to reach out to their target audience, nurture leads, drive sales, and gather valuable market insights. In this article, we will explore the key features and benefits of outbound call center services and how they can enhance your company's performance.
What are Outbound Call Center Services?
Outbound call center services involve initiating calls to potential or existing customers for various purposes, such as lead generation, sales, customer surveys, market research, appointment scheduling, and more. These services leverage skilled agents and advanced technologies to ensure effective communication, personalized interactions, and measurable results.
Key Features of Outbound Call Center Services:
Lead Generation: Outbound call centers excel in generating qualified leads for businesses. Agents engage in proactive prospecting, reaching out to potential customers, identifying their needs, and nurturing them throughout the sales cycle. This targeted approach helps businesses build a robust pipeline and increase conversion rates.
Sales and Upselling: Outbound call centers play a crucial role in driving sales by reaching out to prospects and presenting them with compelling offers. Skilled agents leverage persuasive techniques to promote products or services, address objections, and close deals. They can also identify upselling or cross-selling opportunities to maximize revenue.
Customer Retention: Outbound call centers focus on nurturing existing customer relationships. Agents engage in proactive communication, reaching out to customers to gather feedback, address concerns, and offer personalized solutions. These efforts foster loyalty, reduce churn, and enhance customer retention.
Market Research and Surveys: Outbound call centers can conduct market research and gather valuable insights through customer surveys. Agents collect feedback, opinions, and preferences directly from customers, enabling businesses to make data-driven decisions, improve products or services, and stay ahead of the competition.
Appointment Reminders and Follow-ups: Outbound call centers provide appointment reminders and follow-ups to ensure customer engagement and minimize no-shows. Agents call customers to confirm appointments, offer rescheduling options, and provide relevant information, enhancing customer satisfaction and operational efficiency.
Benefits of Outbound Call Center Services:
Increased Sales and Revenue: Outbound call centers are proven to boost sales and revenue generation. Their proactive approach allows businesses to reach a wider audience, engage with potential customers, and convert leads into paying clients. By leveraging persuasive techniques and personalized interactions, outbound call centers significantly impact the bottom line.

Enhanced Customer Engagement: Outbound call centers enable businesses to establish direct and personalized communication with customers. By reaching out to them, addressing their needs, and providing proactive support, businesses can foster strong relationships, improve customer satisfaction, and increase brand loyalty.
Cost Efficiency: Outsourcing outbound call center services can be a cost-effective solution compared to building an in-house team. It eliminates the need for infrastructure, recruitment, training, and technology investments. Companies like Performance Calling specialize in delivering high-quality services at competitive rates, ensuring optimal returns on investment.
Scalability and Flexibility: Outbound call center services are scalable, allowing businesses to adapt to changing market demands. Whether you need to ramp up campaigns during peak seasons or adjust call volumes based on business requirements, outbound call centers offer the flexibility to optimize resources and ensure efficient operations.
Strategic Insights and Competitive Advantage: Through market research and customer surveys, outbound call centers provide businesses with valuable insights into market trends, customer preferences, and competitive landscapes. These insights enable businesses to refine their strategies, improve products or services, and gain a competitive advantage.
Outbound call center services from Performance Calling can be a game-changer for businesses!